October is Breast Cancer Awareness Month. Join our celebration the week of October 3-6, 2022.
No School Friday October 7, 2022 for Staff Development Monday October 10, 2022 Weather Day. No hay clases Viernes 7 de octubre de 2022 para Desarrollo del personal Lunes 10 de octubre de 2022 Día del Tiempo.
First Six Weeks Testing Schedule. Please help ensure that your student(s) come to school on time, well rested and with a positive attitude ready for testing. Calendario de pruebas de las primeras seis semanas. Ayude a asegurarse de que su(s) estudiante(s) llegue(n) a la escuela a tiempo, bien descansados ​​y con una actitud positiva, listos para el examen.
Developing good study habits early helps to be a successful student. Encourage your student to develop and use good study habits./Desarrollar buenos hábitos de estudio temprano ayuda a ser un estudiante exitoso. Anime a su estudiante a desarrollar y usar buenos hábitos de estudio.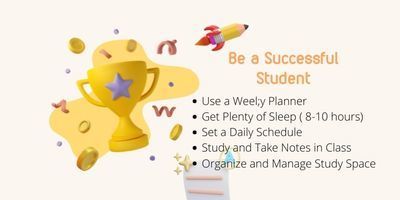 The more you read the more Accelerated Reader points earned. Points equal prizes, such as Pizza Hut certificates, semester awards and a Reading Basket at the End of the Year Awards Assembly. / Cuanto más lea, más puntos de Accelerated Reader obtendrá. Los puntos equivalen a premios, como certificados de Pizza Hut, premios semestrales y una Canasta de Lectura en la Asamblea de Premios de Fin de Año.