Enjoy the days off!
Monday is the beginning of Counselor's Week, Thank Mrs. Santos for all she does for our students and our school!!!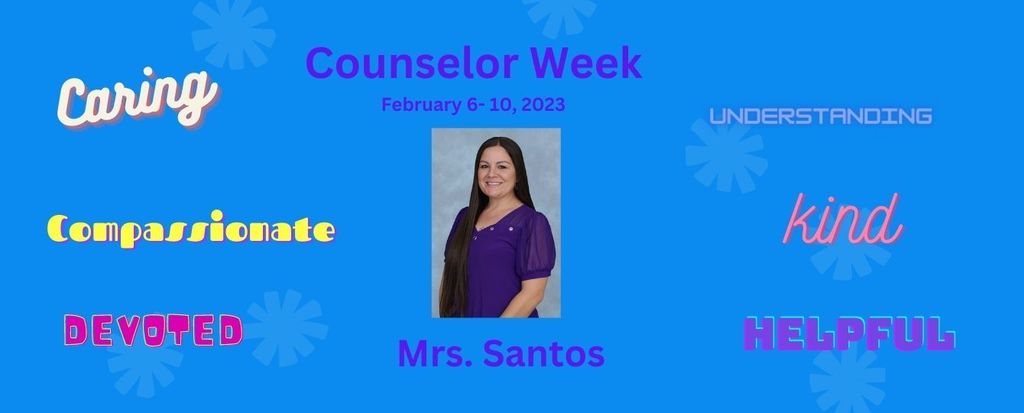 The updated Registration Flyer including the QR Code.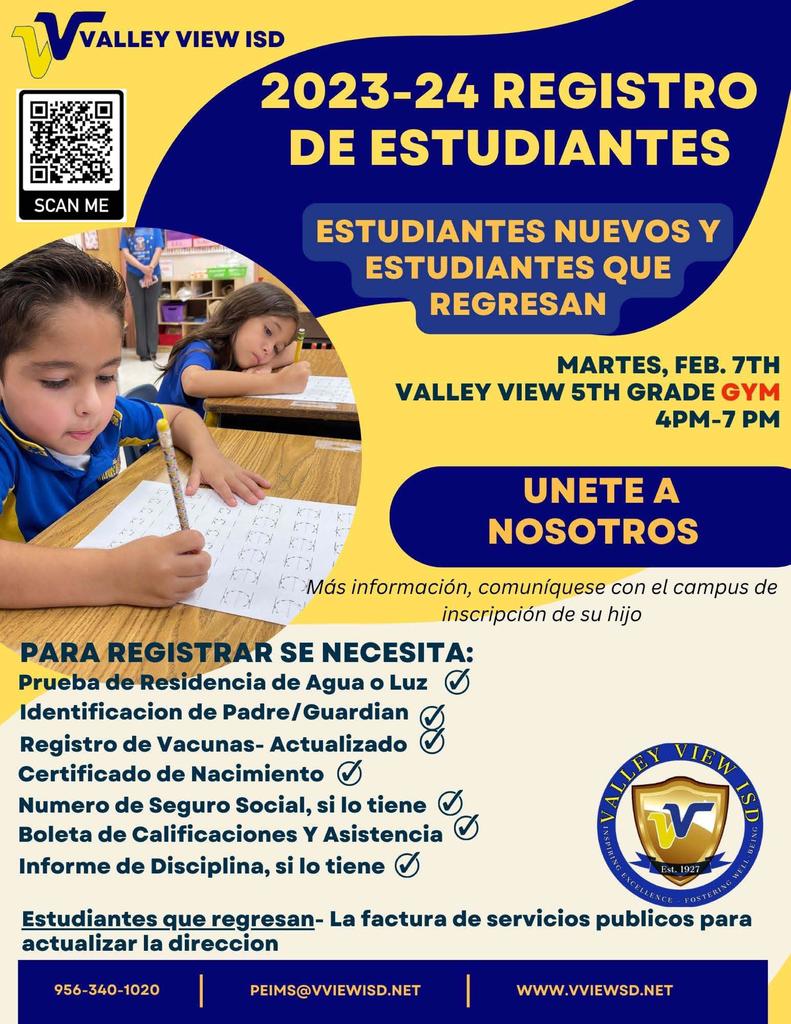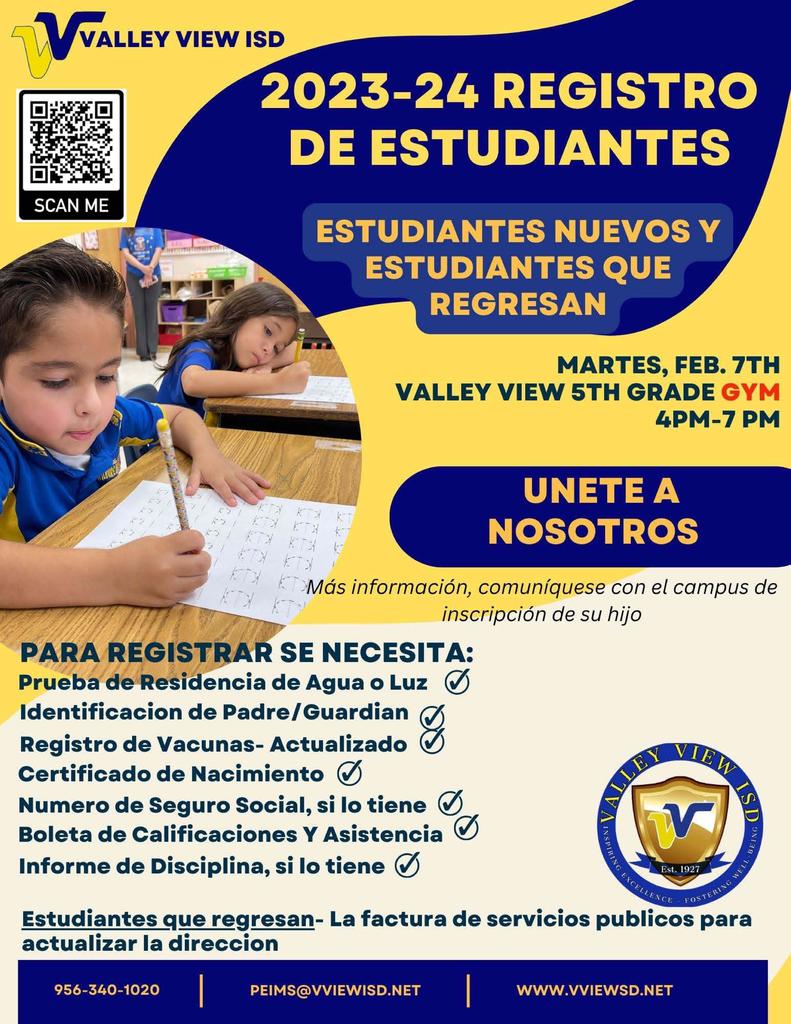 Congratulations to all of our Book Blast Shopping Spree winners, both students and teachers. We raised over $8,000. Because of your generosity all of our students will receive at lease one book to add to their home library collection on March 2, 2023, Dr. Seuss's birthday. Thank you for all your support.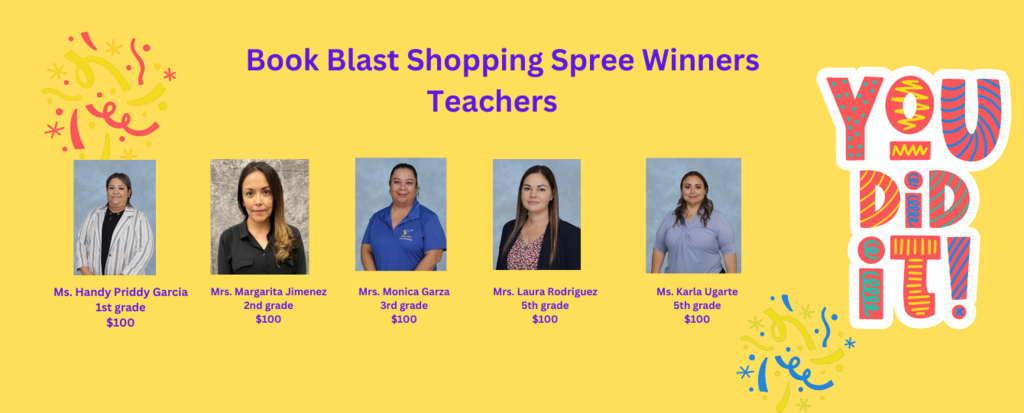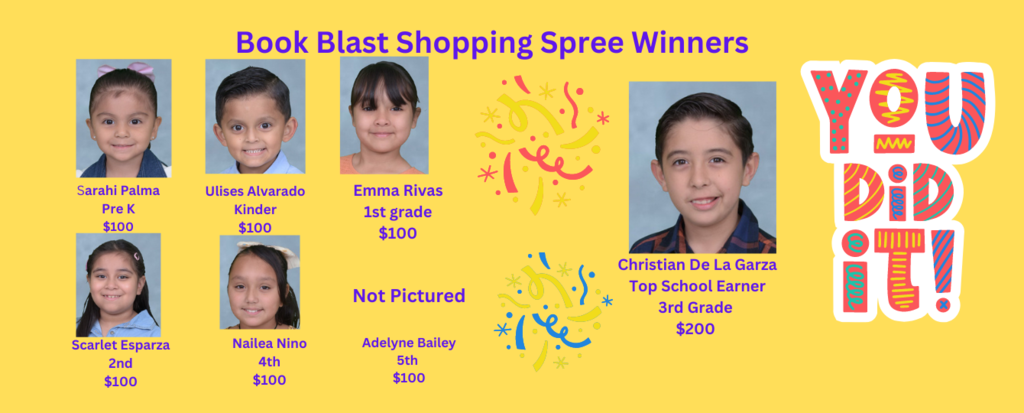 Have an input in the proposed reconfiguration of schools. Attend one of Valley View ISD District Meetings. The meetings are open to all Valley View ISD community members.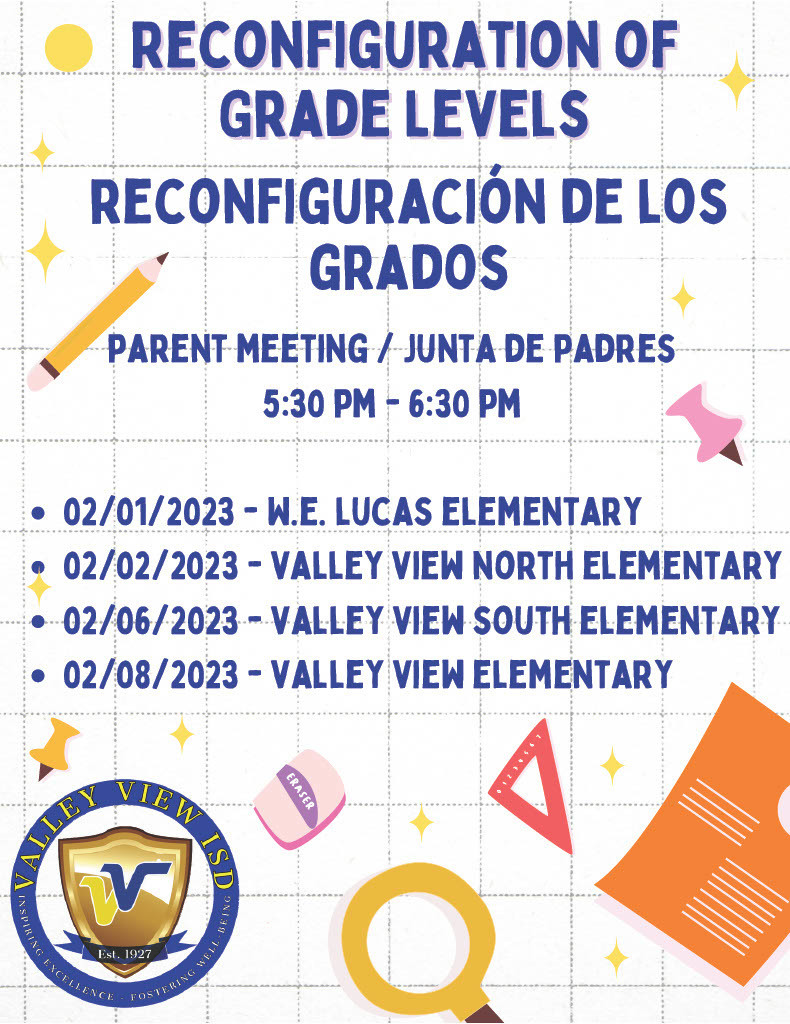 Your child can win a $100 Book Blast Shopping Spree by being the Top Donation Earner for their grade level! You have until Sunday at midnight to donate. Sign in using the QR Code or URL Address on the flyer and donate. No contacts needed. Winners will be announced next week!!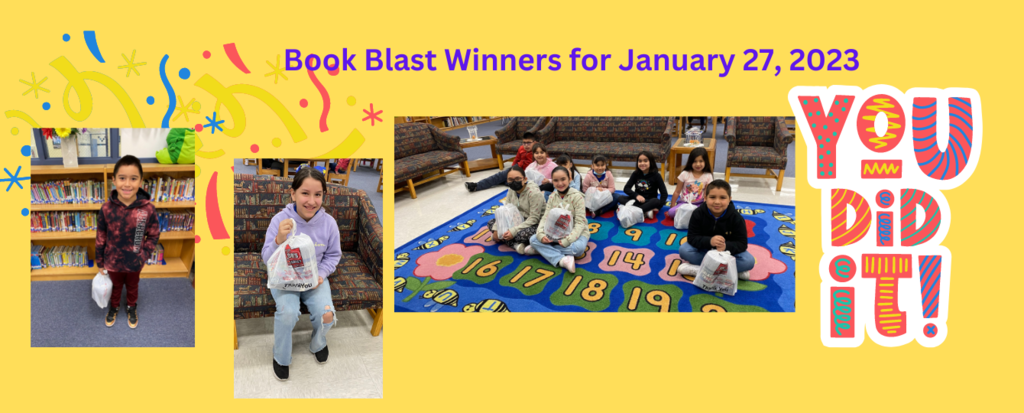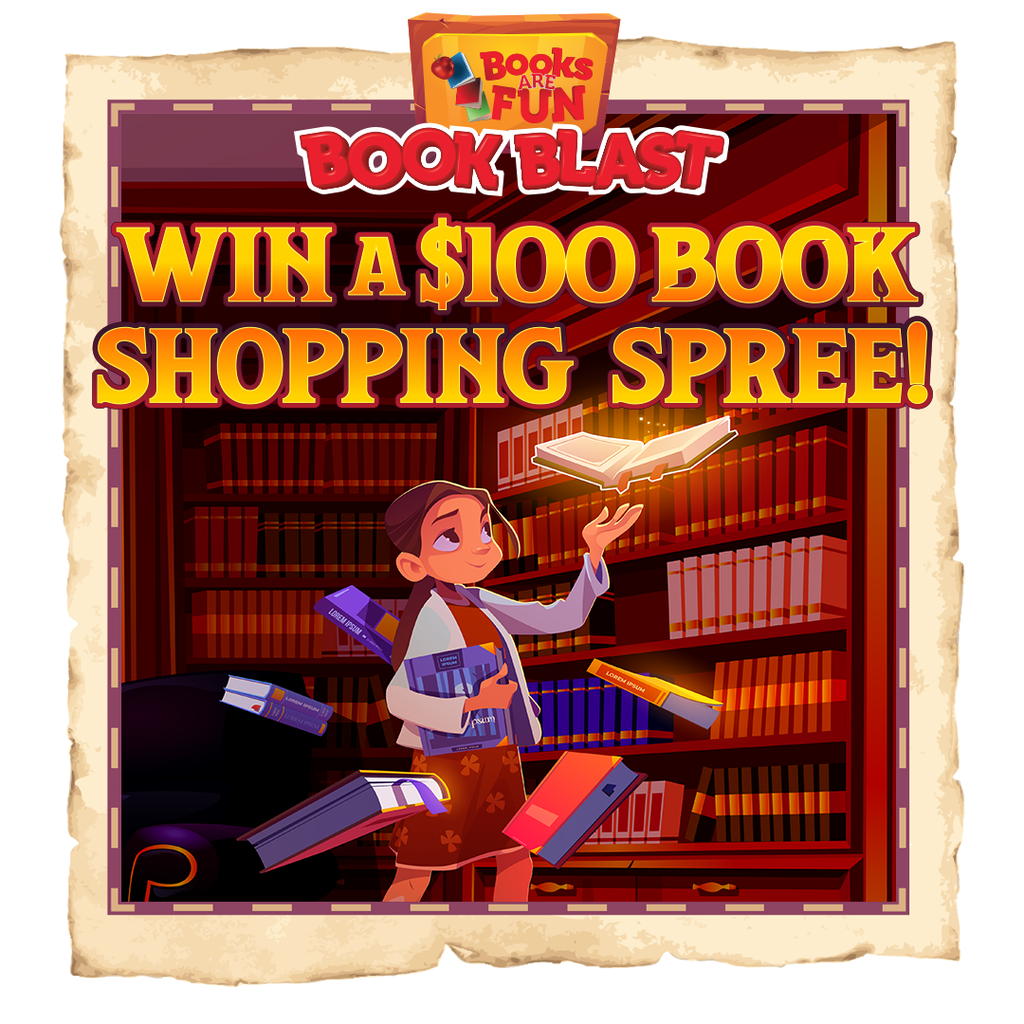 Congratulations to Roberto Rodriguez, 1st grader, for winning the IPad from Book Blast. We are still accepting contacts and donations! Friday January 27, 2023 is the last day to participate in the event. There were so many winners that we ran out of prizes. The prizes will be arriving today and will be passed out tomorrow. Thank you for all your support.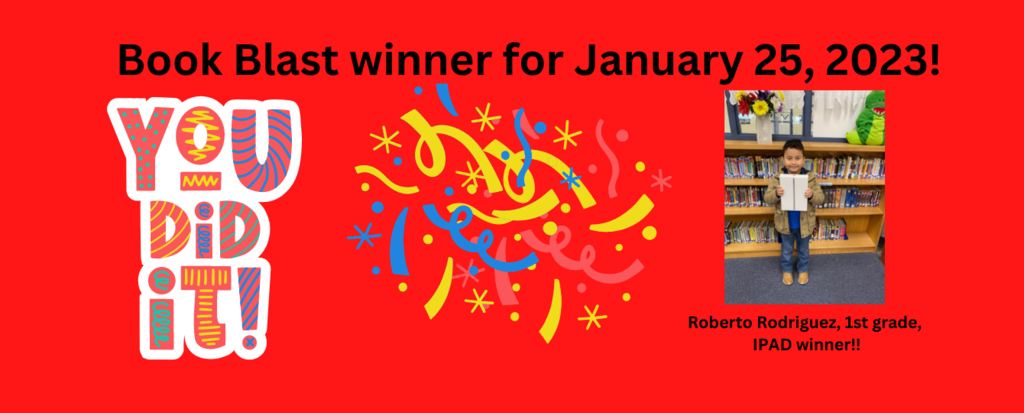 Here are the winners for Tuesday's Treasure Chest and the 10 contacts and more Book Blast winners. Tomorrow is the drawing for the IPad. To be entered into the raffle you need to complete the 10 contacts or more on the Treasure Map. Class Dojo has the digital copies of the Treasure Maps in English and Spanish. Thank you for all your support of our school and literacy.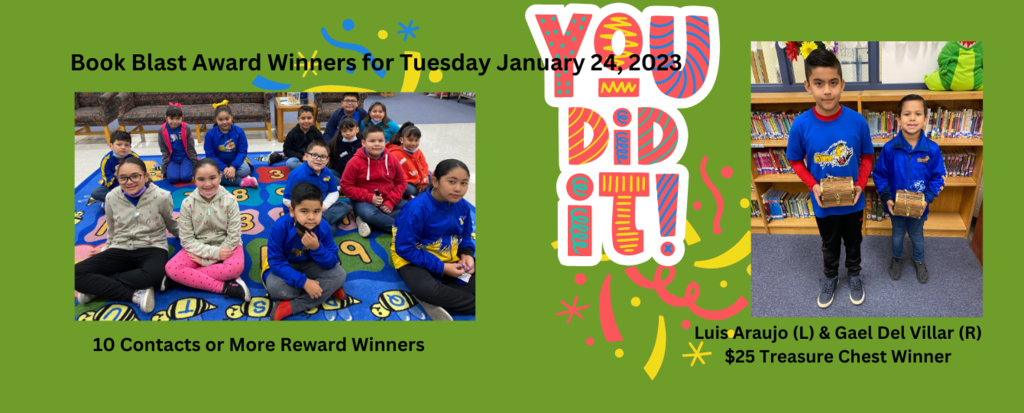 Congratulations to Monday's Book Blast Winners. Remember our event ends of Friday January 27, 2023. I have posted the Book Blast flyers in English and Spanish on Class Dojo. We are so close to our school goal. Just a reminder that the student with the top donations in each grade level will receive a $100 Book Blast Gift Card. The student with the top donations for the entire school will receive a $100 Book Blast Gift Card. It means that one student will receive a $200 Book Blast Gift Card. Even if you have already given 10 contacts you can still add more. Remember we are giving for students to have free books and materials for the school..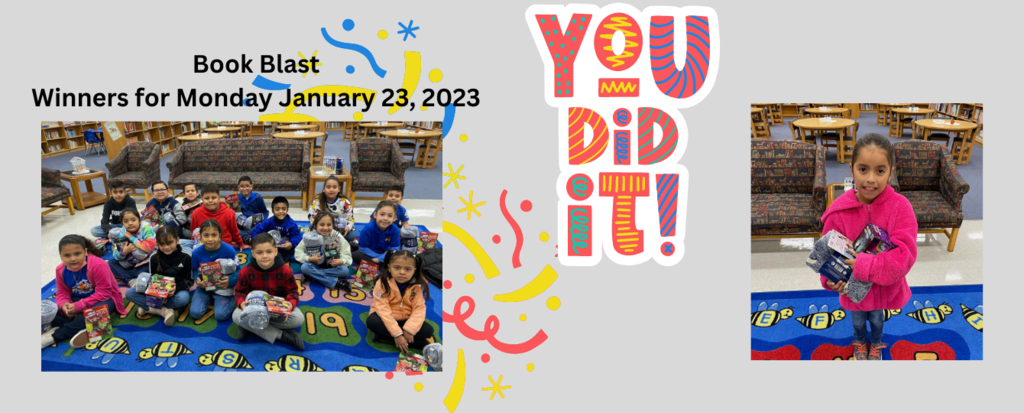 Congratulations to Rigoberto Barrera for winner The $25 Treasure Chest stuffed full of class. Look at all the winners we have for encouraging 10 contacts to donate to our school. Remember you can still sign up and donate until Friday January 27, 2023.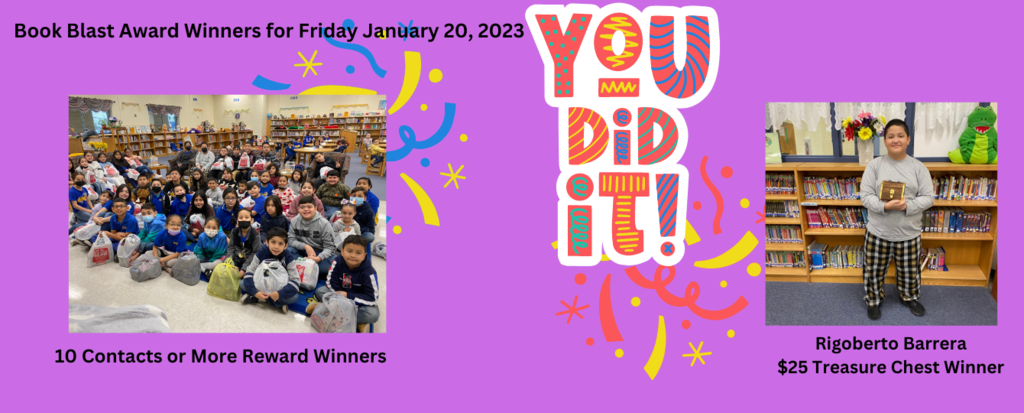 Congratulations to Cristina Martinez for being our 1st Treasure Box winner stuffed with treasure and $25 actual class. We gave about 30 students their 3 rewards for 10 or more contacts. Remember Book Blast ends on Friday January 27, 2023.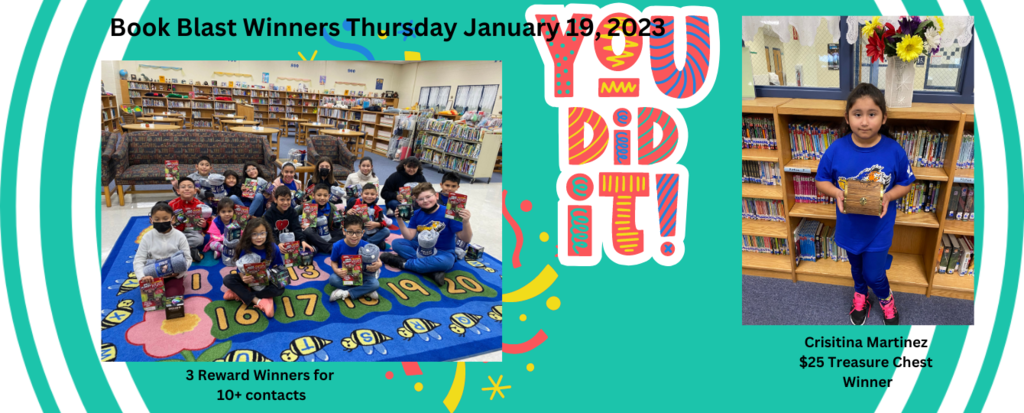 The Book Blast voyage to your student's NEW BOOKS begins today! Please take just 7 minutes to check out the Treasure Map. Simply register for the event and enter the contact info for 10+ people to support your little pirate's home library. It's really that easy! After completing those steps, your student will receive ALL 3 rewards and will be entered to win one of four Treasure Chests stuffed with cash and prizes! Also, one lucky winner in your school will win an iPad. Start the voyage to earn all 10 exciting new books on the Treasure Map booklist! Your participation can help other students at your child's school build their home libraries, too. Go to
http://bookblast.booksarefun.com/ValleyViewNorthES
and unlock your treasure!
Congratulations to Valley View North Elementary's First Semester Top AR Students! Keep up the good work!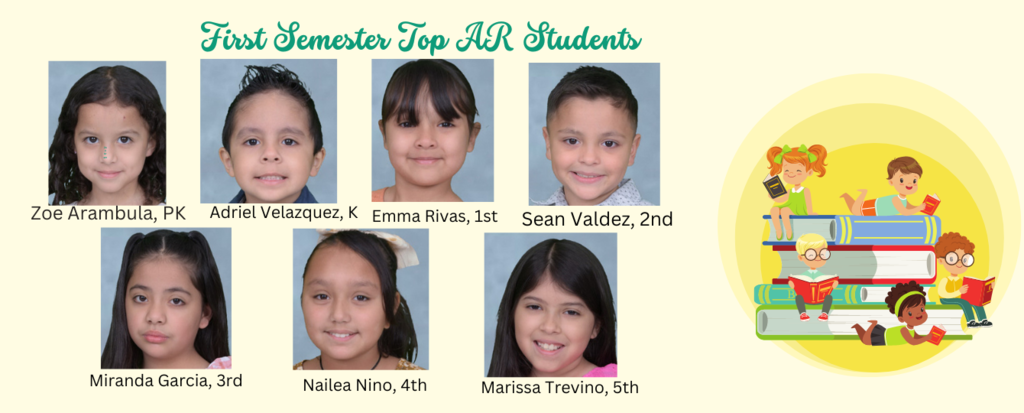 Congratulations to Emma Rivas for being the Top AR Reader for the Week of January 9-13, 2023. Great job, Emma, her teacher, and parents!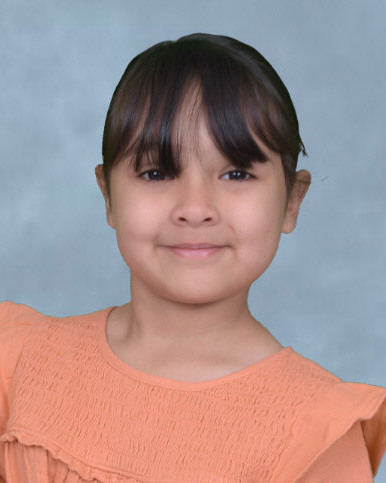 Congratulations, to Gala Velazquez for being the second Tiger Star Reader from North.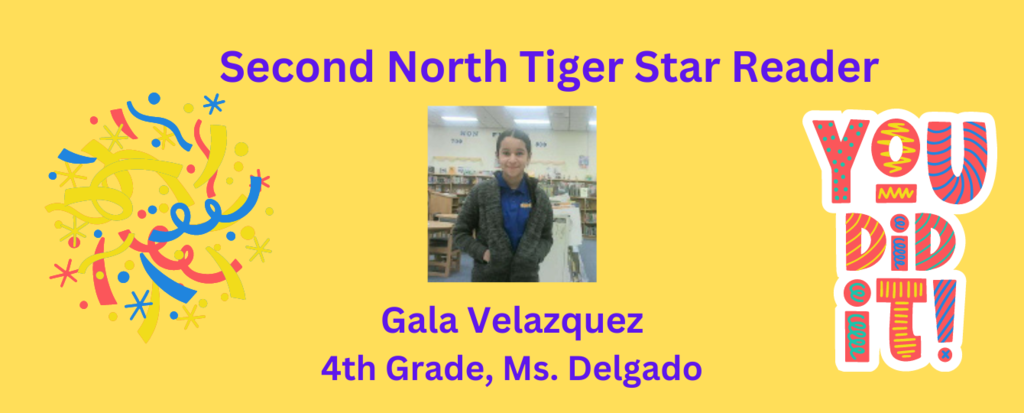 Developing good study habits early helps to be a successful student. Encourage your student to develop and use good study habits./Desarrollar buenos hábitos de estudio temprano ayuda a ser un estudiante exitoso. Anime a su estudiante a desarrollar y usar buenos hábitos de estudio.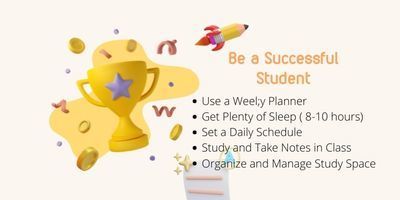 The more you read the more Accelerated Reader points earned. Points equal prizes, such as Pizza Hut certificates, semester awards and a Reading Basket at the End of the Year Awards Assembly. / Cuanto más lea, más puntos de Accelerated Reader obtendrá. Los puntos equivalen a premios, como certificados de Pizza Hut, premios semestrales y una Canasta de Lectura en la Asamblea de Premios de Fin de Año.